Come join us for a week or weekend of rock climbing at Smith Rock, Trout Creek, Marsupial Crags, Cascade Lakes Highway or other climbing destinations in Oregon. Oregon Adventure Guides offers a 4-day Rock Week and a 2-day Rock Weekend climbing trips to beginners through advanced climbers. We focus on lots of fun climbing, building technique and confidence with outdoor rock climbing.
This 2 or 4 day trip is a great way for transitioning from indoor climbing to outdoor rock climbing. A Rock Week or Rock Weekend is an awesome opportunity to develop your skills and enjoy the great outdoors with your friends and/or family. Families have been greatly affected with building trust, communication skills, and an encompassing bonding experience while climbing with Oregon Adventure Guides.



THESE TRIPS ARE CONDUCTED IN SMALL GROUPS OF 2 – 4 PARTICIPANTS.



All necessary rock climbing gear is provided, including climbing shoes, harnesses and helmets. Food, beverage, transportation and lodging services are not included or supplied.
Rock Weekend (Saturday and Sunday)
$615 for one person
$515 each for two
$415 each for three or more 
Rock Week (Tuesday through Friday)
$1,395 for one person
$1,000 each for two
$850 each for three or more 
Individual sign-ups are welcome! 
​Multiple day group trips are also available. Please call us for a quote.
Phone: 408-833-8308
Email: info@oregonadventureguides.com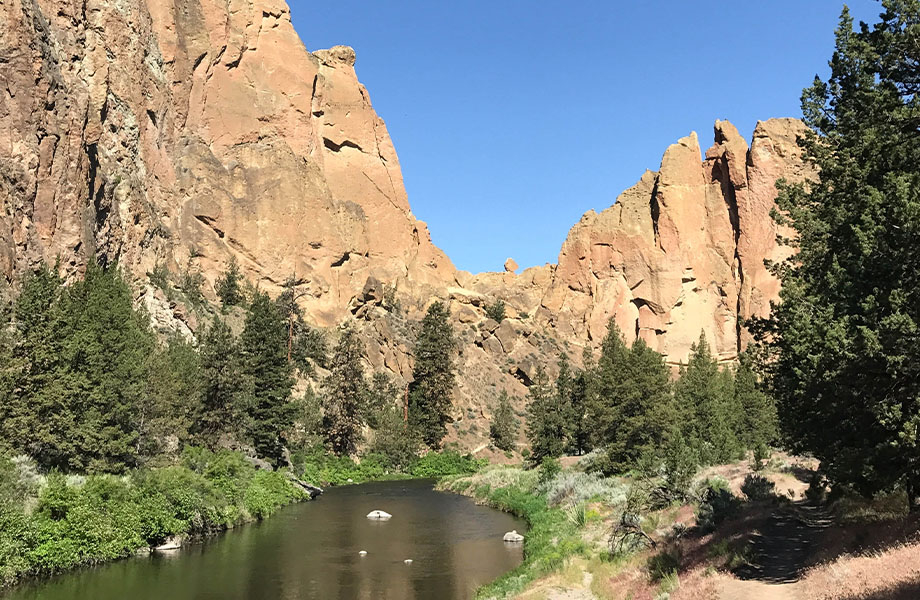 A gratuity charge of 18% is automatically added to the total cost of your trip. All rates are subject to change based on season and availability.