Join Castle Rock Climbing School on guided trips or rock climbing courses to various climbing areas across the U.S. and the world!
Local S.F. Bay Area
Our bay area rock climbing programs are conducted in several climbing destinations spanning from the north, west, south and east bay, which is a short drive from San Jose or San Francisco.

One of the premier locations for Rock Climbing Lessons and Guided trips is the Santa Cruz Mountains, where you can find marine sandstone formations at Castle Rock State Park. You can also enjoy routes on Summit Rock and Indian Rock which can be found at Skyline-Sanborn County Park. This area has been described as a "fairy-tale redwood forest that surrounds strange sandstone spires…." in numerous guide books and magazines.

Another premier location is Pinnacles National Park. This park has been the home of migrating California Condors for decades and has been a geological anomaly. Pinnacles National Park is a volcanic cinder cone and contains underground springs, caves and 100 foot cliffs. It is a climbing destination which offers plenty of flora and fauna unique to the Northern California high desert and mountains.
West Coast
Let CRCS take you climbing or teach you rock climbing skills in the Eastern Sierras. Places like Owens River Gorge, Clark Canyon, and other climbing areas offer amazing sport climbing with easy approaches.​

The Southern Yosemite Range encompasses Fresno Dome, Hawk Dome and Shuteye Ridge which has phenomenal sport and trad climbing with breath-taking vistas of the High Country.
​​
Another climbing destination is Inyo National Forest. This area offers multi-pitch crack climbs, face climbs and alpine routes in elevations starting at 7,000 feet. Climbing in this gigantic range span from the eastern border of Yosemite National Park to Rock Creek and Bishop area.

In Southern California, Joshua Tree National Park boasts its world renowned quartz monzonite formations and world class climbing. This high desert environment is a must-see place during the spring for its seemingly unknown flora and fauna. Summers can get very hot here but during the fall and winter, Joshua Tree provides a great respite from the rain and cold weather.
We are very happy and eager to present Smith Rock in Bend, Oregon as our newest climbing destination. Smith has been an iconic location in American Rock Climbing History. It has bold sport routes, great scenery and conveniently accessible.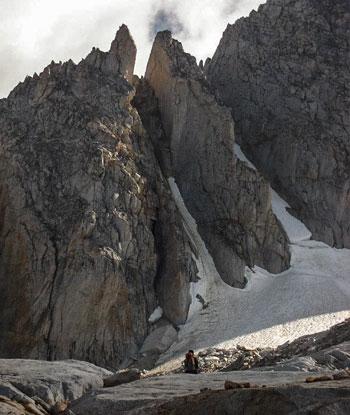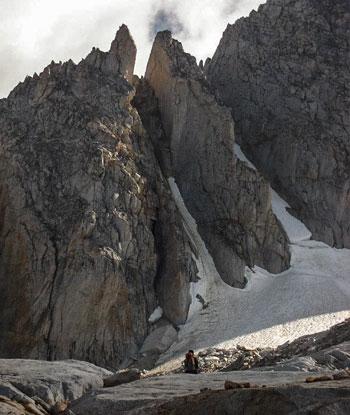 East Coast
Climb with us at the infamous New and Red River Gorge in the East Coast. If you have ever picked up a climbing magazine, then you have seen photos of top elite athletes climbing in this area. The sport climbing here are overhanging and requires endurance.

If splitter cracks have piqued your interest, then let's climb at Devil's Tower National Monument. Native American Indians have legends and a sacred regard to this climbing destination. The cracks here are steep and challenging for all levels of climbers. There are seasonal climbing restrictions at Devil's Tower due to observance of Tribal Rights.

The Shawangunks, Gunks for short, has a place in American climbing history. This area will showcase the bold pioneering characteristic of east coast climbing style. The Gunks is in the Mohonk Preserve and has forested crags that would make you appreciate being out in the wilderness.
International We also offer trips to international climbing destinations around the world. One of our favorite places to climb is El Potrero Chico, Mexico. El Potrero Chico is a national recreational park and is about 2 hours away from the city of Monterrey. It is situated 2 miles from the town of Hidalgo and offers a very rustic and rural setting. The area boasts hundreds of sport routes and a 27-pitch sport route that only requires a rope, slings and draws to summit.

CRCS can also take you climbing to Thailand. Tonsai and Railey climbing offer routes right on the beach. Enjoy the sun, sand and water while climbing or resting in between climbs. Get a taste of the culture and meet the hospitable people of Thailand on this climbing adventure.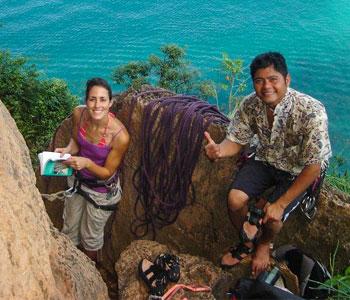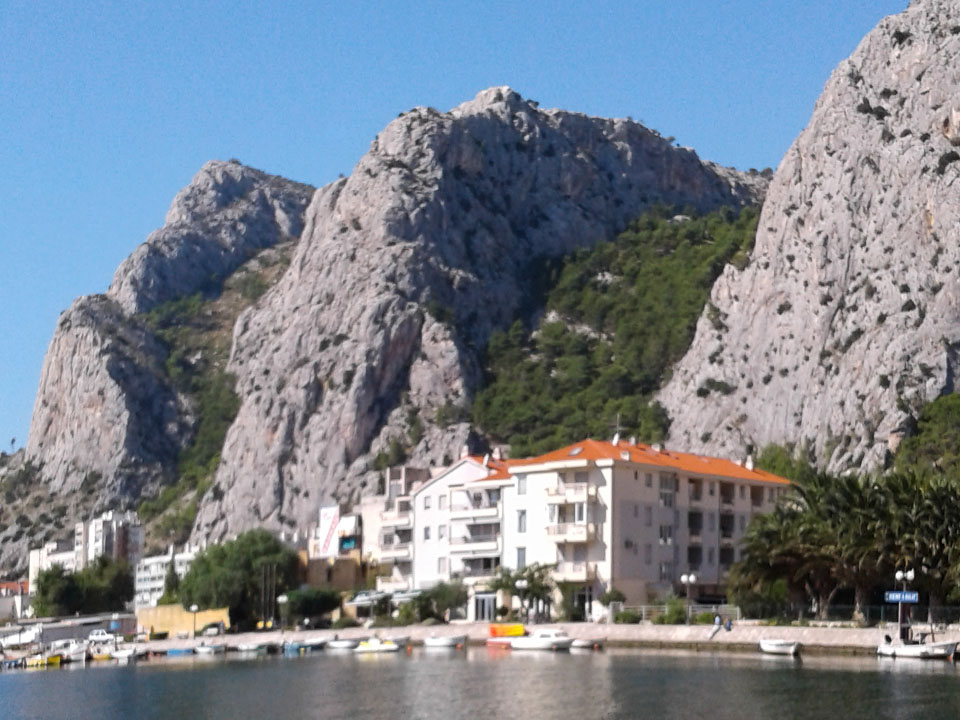 Trip Rates Rates vary on the destination, number of days, size of the group, amenities and other considerations. A gratuity charge of 18% is automatically added to the total cost of any international trip. For a quote and information on a customized trip please contact us.

Phone: 408-833-8308
Email: info@castlerockclimbingschool.com

​All rates are subject to change based on season and or availability
All trips listed on this page for Bishop/ Mammoth/ Eastern Sierra/ Inyo Natl. Forest are conducted under permit held by Sierra Rock Climbing School, Inc. & guided/ instructed by SRCS guides/ instructors.